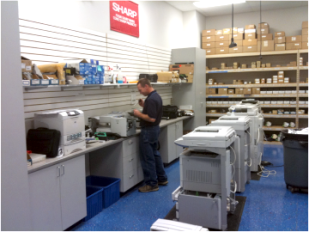 about us
Allstar Business Machines started in 1991 right here in South Florida. In 2003, we moved to our current location complete with a showroom for hands-on demonstrations of our line of equipment. We believe that this is the best method to guarantee that you find the equipment that best fits your needs.
Unlike most large office equipment companies, Allstar Business Machines is a service-oriented company. Our goal is to provide honest, dependable service and quality equipment at the lowest cost to our customers.
We at Allstar Business Machines take pride in building long-lasting, professional relationships with our customers. We appreciate the many referrals we have received from our loyal customers over the years. Call us now for a personal appointment and let us match your business needs with the perfect equipment to help your business succeed.
E-mail:
Allstar Business Machines