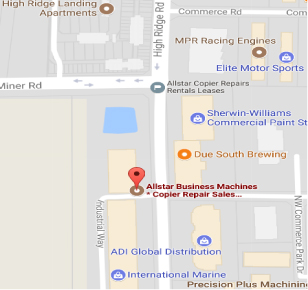 location/Contact Information
ALLSTAR BUSINESS MACHINES, INC.
3549 High Ridge Rd., Boynton Beach, FL 33467

Telephone: (561) 547-3364
Fax: (561) 547-3985
E-mail: Allstar Business Machines
Call to schedule a demonstration of one of our many multifunction machines. Bring along your own samples for comparison and match the right equipment to the right job. What better way to ensure that you choose the best machine to fit exactly your needs?
We Are Conveniently Located
Allstar Business Machines is conveniently located just West of I-95 between Hypoluxo Road and Gateway Blvd. Click on the map above, enter your address and then click on the "get directions."
Testimonials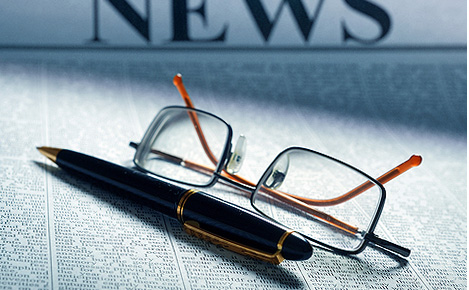 "You and your employees have always been friendly, cooperative and professional. Your servicemen were always friendly, prompt and considerate."
C.R., Wellington

"You have been one of our long standing business partners and we truly appreciate the quality of service that you personally provide."